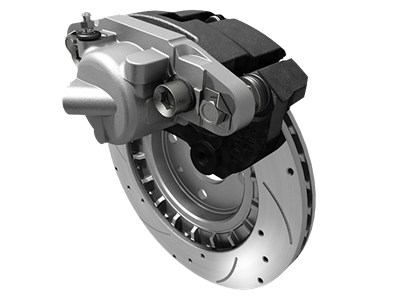 BRAKE SERVICE
You could save a bundle on quality brake services for your Honda when you spend a few minutes checking out the current specials available through Honda of Tysons Corner.
Benefits of Brake Service
When most Tysons Corner drivers think about getting brake service for their Honda, they may think about getting the brake pads replaced. While this is one of the more common repair services that is needed for brakes, keep in mind that there are other services that may be required over the years as well. For example, regular maintenance can help you to maintain the condition of your brake pads, rotors and other components in the system. This could potentially extend the life of your components and help you to stay safer on the road. Brake services for your Honda may also include diagnostics, rotor services, replenishing brake fluid, replacing a damaged brake fluid line and more. When your Honda's braking system is not working well, you may have difficulty slowing and stopping your vehicle as needed. You can see that this can create a safety issue. Getting quality brake services for your Honda is essential, and our team at Honda of Tysons Corner will not let you down.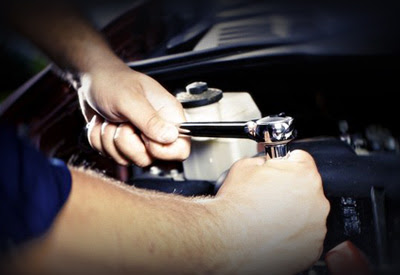 Customer Reviews


Honda of Tysons Corner
1580 Spring Hill Rd, Vienna, VA 22182
Serving
Tysons Corner

,

Vienna

&

Washington, D.C.

At Honda of Tysons Corner, we want to impress you with quality workmanship each time you visit our service department. While our sales team is committed to helping you get into the right vehicle, our service team is focused on helping you to maintain your vehicle in great condition over the years. Brake services are just one of many types of services that we offer. Because we are focused on providing you with quality results each time you visit us, we have assembled an excellent team of well-trained technicians. In fact, each technician in our service department has passed through the certification process. This process includes knowledge and skills in brakes services as well as in services for all other vehicle components and systems. Through this training, our auto service technicians can also work on all other types of vehicles. We are the only service center that you need to visit in the Tysons Corner area for all of your auto service needs.
Honda of Tysons Corner Brake Service
When you bring your vehicle to a service center that employs certified technicians, such as the service center at Honda of Tysons Corner, you can expect great things. However, training and expertise are not the only important factors that affect the outcome of auto services. Our technicians are equipped with all of the tools and equipment necessary to do a great job. More than that, they are provided with OEM parts to use for all services. Keep in mind that OEM is an acronym or original equipment manufacturer. These are parts that are made by the same companies that provided the original parts in your vehicle, so you can feel confident that they are high-quality parts. At Honda of Tysons Corner, we want to provide you with an exceptional experience each time you visit our service center. From the ease with which you can schedule an appointment to the speed and quality of the services that we provide, we will not let you down. To ensure faster service, schedule your appointment for brake service ahead of your arrival.