Car Service & Auto Repair

Welcome to the Honda of Tysons Corner Service Center!
Tire Service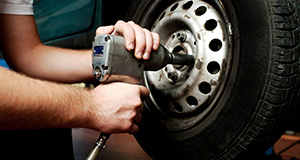 Oil Change Service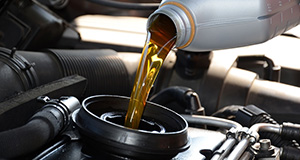 Battery Replacement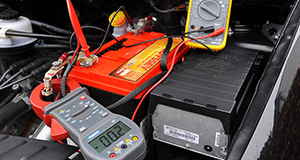 Alignment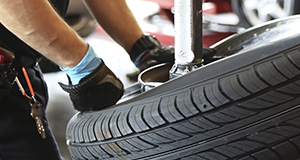 Brakes
Certified Service
Our Honda service technicians are certified experts with special training on our specific vehicles. Rest assured that your vehicle will be serviced properly on your first visit to our auto center.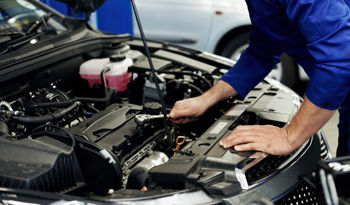 Customer Reviews


Serving
Tysons Corner

,

Vienna

&

Washington, D.C.

Our automotive service team at Honda of Tysons Corner is ready to assist you with all of your auto service needs. Honda is a vehicle brand that is well-known for reliability and longevity, but even the most well-made vehicles require regular service and periodic repair work. You understandably only want to entrust highly-qualified and reputable auto service technicians with the overall care and maintenance of your vehicle, and you will not be disappointed with the work that our team will do for you. Regardless of how large or small your current service needs are, we are ready to help. Your vehicle may need something as simple as a wiper blade replacement or an oil change. On the other hand, it may need a major transmission service or a full tune-up. In some cases, our clients are not certain which services are recommended by the manufacturer, and they turn to us for recommendations. When you bring your Honda to our certified automotive team, we will let you know about services that are due or that will be due soon. We can do quick and easy services while you wait, or you can drop your vehicle off with us if it needs extensive service.

Many of our customers visit our service center because the "check engine" light has turned on. It is easy to overlook a small warning light on your instrumentation panel, but remember that we can run a quick diagnostic on your vehicle to let you know exactly what is wrong. It is easy to think the worst when the service light pops on, but in many cases, the light turns on because of a minor problem. When a minor problem is not quickly addressed, however, it can become much more serious and more expensive to repair. The best idea is to bring your Honda to us at the first sign of a problem.

Just like we service all makes and models, we are great at maintaining the following Honda vehicles:
Honda Civic, Honda Civic Si & Honda Civic Type R
Honda Insight
Honda Accord & Honda Accord Hybrid
Honda Clarity Plug-In Hybrid & Honda Clarity Electric
Honda Fit
Honda HR-V
Honda CR-V
Honda Pilot
Honda Odyssey
Honda Ridgeline
& more
Auto Service
You can see that our experienced and certified service team at Honda of Tysons Corner has the knowledge and skills necessary to complete quality work, but we also know that we are not the only automotive technicians in town that you can take your vehicle to. Remember that there are two primary components associated with excellent service for your Honda. These components are quality labor and quality parts. We only use OEM, or original equipment manufacturer, parts for all of the work that we do. When a service center does not use OEM parts, you are taking a chance on the longevity and overall quality of those parts. There is no question about the quality of the work that we can complete on your Honda because of our combined focus on workmanship and OEM parts.
Our service team at Honda of Tysons Corner is thrilled to be your preferred choice for automotive care on your Honda. With our extended service hours and our easy appointment scheduling, we make it simple for you to get the service that your vehicle needs. To request an appointment with our service technicians, call us today or request service through the website.